There are a lot of exciting happenings at Paper Trails Design Co. right now, the first of which is the launch of our online shop right here on our website!! Although our Etsy shop is still up and running, we wanted to make it super easy for you to see the wide range of products and services we're currently offering, including our custom product line and workshops! If you have a wedding, engagement party or any special occasions coming up, you can check out the many ways we can help complement your celebration with personalized cake toppers, stationery and more.
Some of these new products is also available to wholesalers! For more information, please contact me directly for our current catalogue.
Aside from launching our online shop, we've been working hard behind the scenes to add new stuff to our existing product line. A lot of what we're doing is inspired by conversations with our clients and the great inquiries we get daily, so we've been really trying to bring all of these amazing ideas to life over the past few months. Here's a sneak peek of what's available (click on each picture to go directly to the item in our new online shop)!
The new stuff!
Our two newest products, gorgeous wooden stamps and cake toppers, can both be customized and made to order, or you can simply purchase some of our ready-made items available. The return address stamps are great if you're in the process of getting your wedding invitations made (save some cash by getting a stamp instead of getting it hand-addressed or printed) OR if you're moving into a new home (or have a new family!) The custom cake toppers work for so many occasions – bridal showers, weddings, birthdays – basically any time there's cake involved! :) I've been talking about it incessantly on Instagram, but thought I should provide a little behind the scenes here on the blog!
The creative process
It all begins with the essentials: pen, paper and ink. All of the calligraphy is done by hand and I usually go through a few iterations before deciding what I'm happy with. Once the artwork is complete, it's scanned onto the computer so that I'm able to clean everything up and send clients specs before production begins.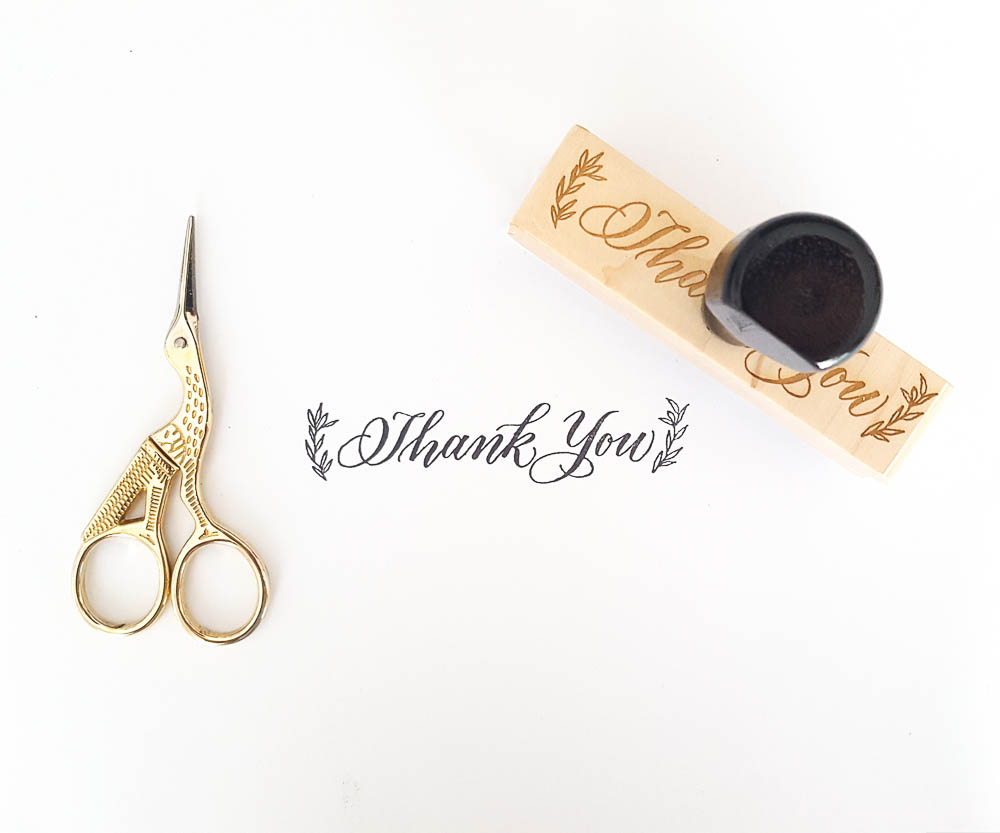 The best part about these two new products is that we can craft any special messages and/or names that you want. We're also currently in the process of creating prototypes for calligraphy numbers right now, which would be perfect as table numbers or birthday celebrations. Stay tuned for more info soon!
Being in the middle of wedding season, we've had so many happy couples inspire a lot of our current projects. There's a lot coming down the pipe, so be sure to subscribe to our blog if you'd like to stay informed on all of the happenings at Paper Trails Design Co!
xx
Priyanka