Custom Calligraphy Quote- 9x12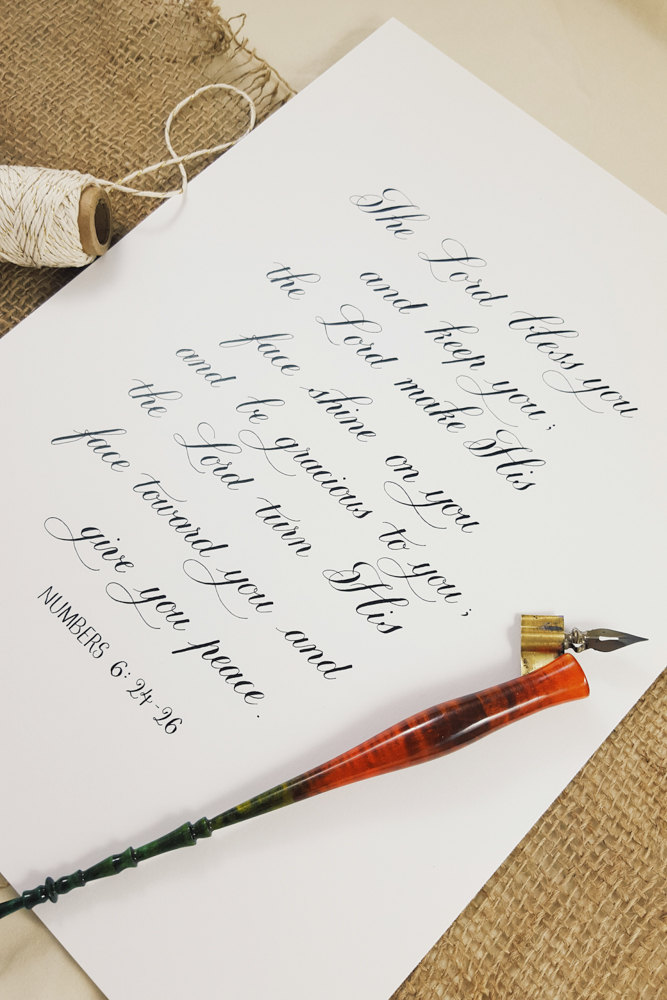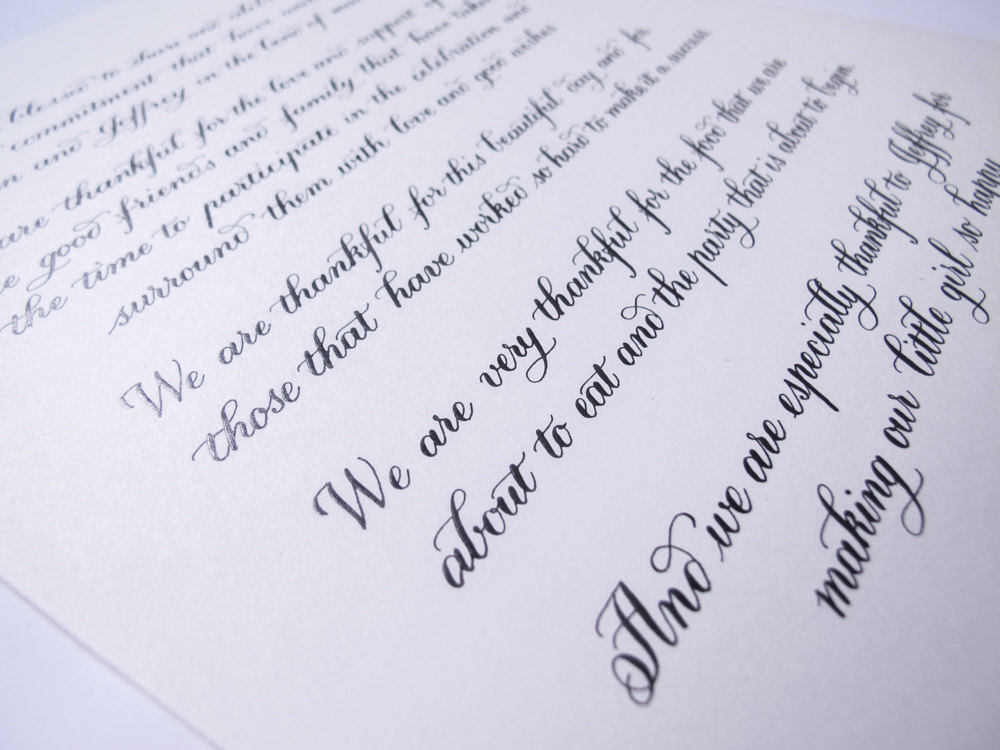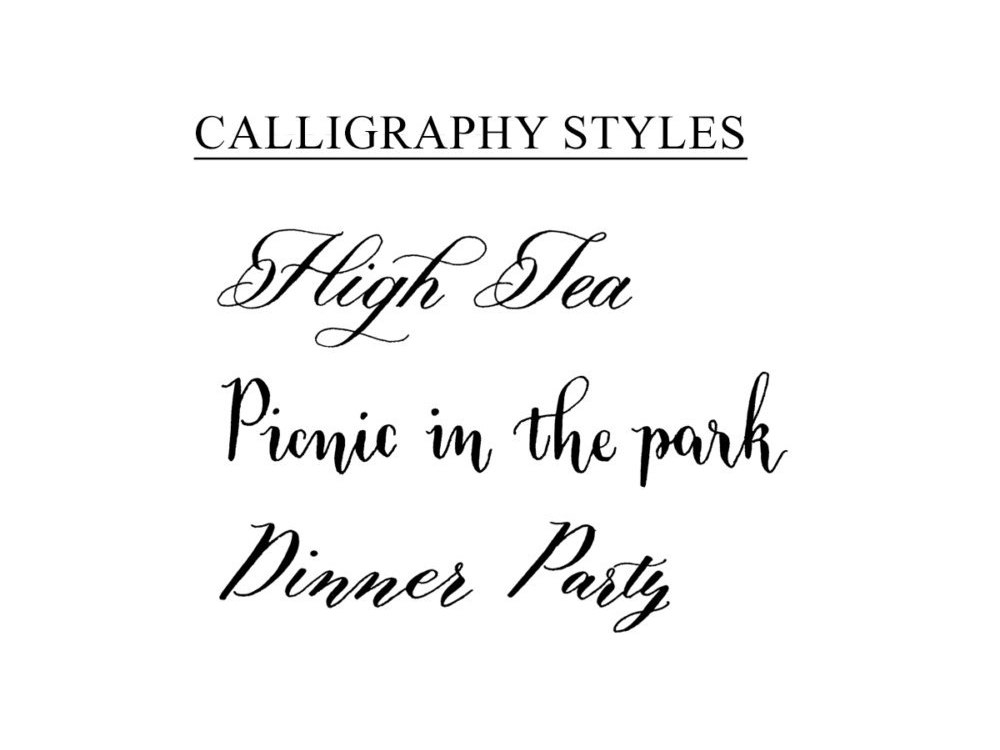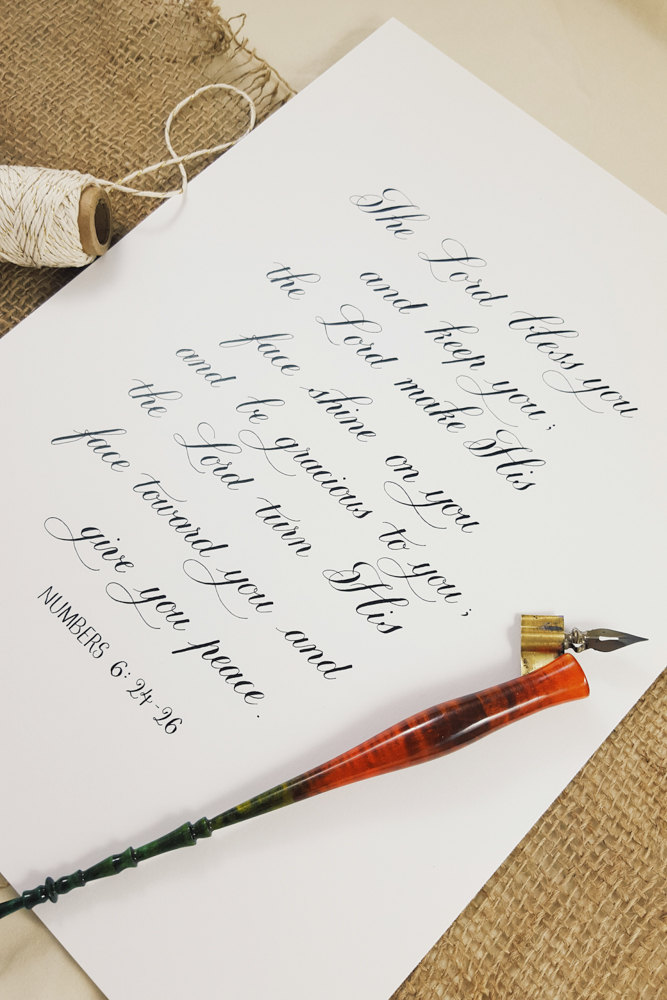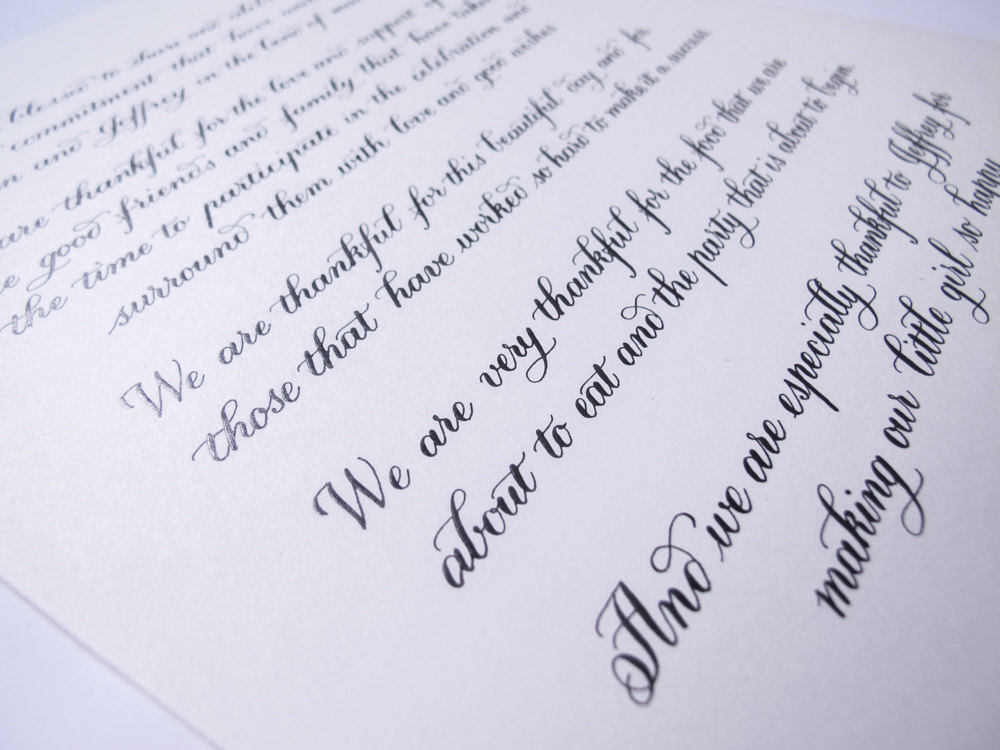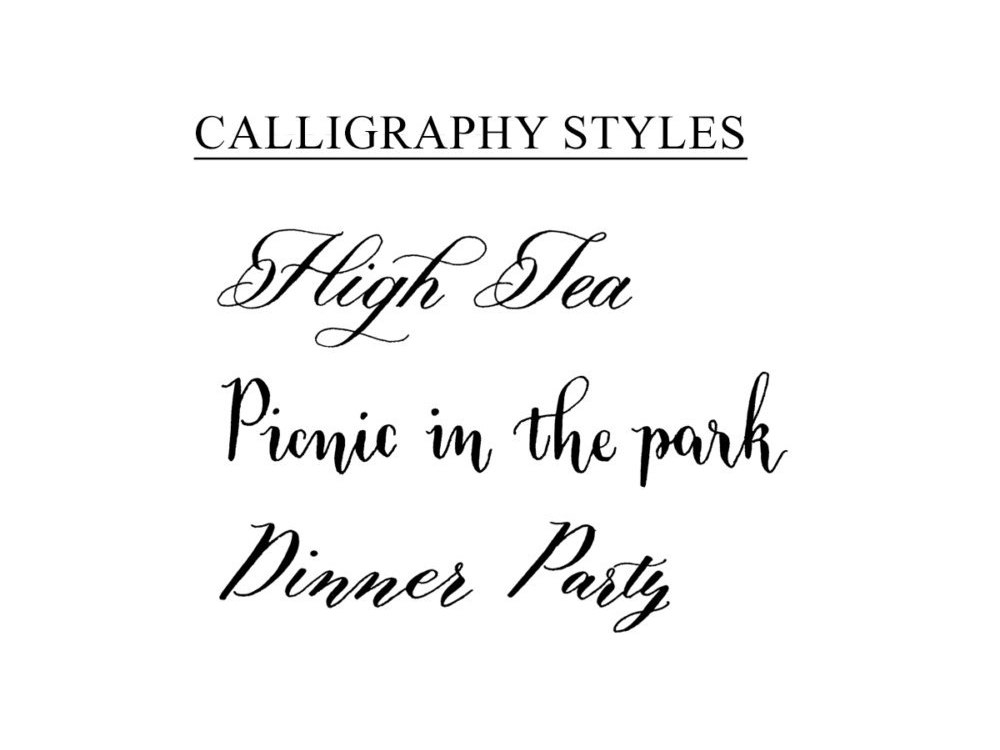 Custom Calligraphy Quote- 9x12
This custom listing includes your quote (up to 150 words) in black ink on a 9x12 white coloured, acid free, medium weight paper. The photos included here are examples - you are welcome to use these as inspiration or think up one for yourself!

Customize your quote:
If you want to add a special ink colour or a watercolour detail, please message me! I would love to chat about some options for your quote and create a custom listing for you with the new pricing, as these cost a little more.