Bridal Party Proposal Cards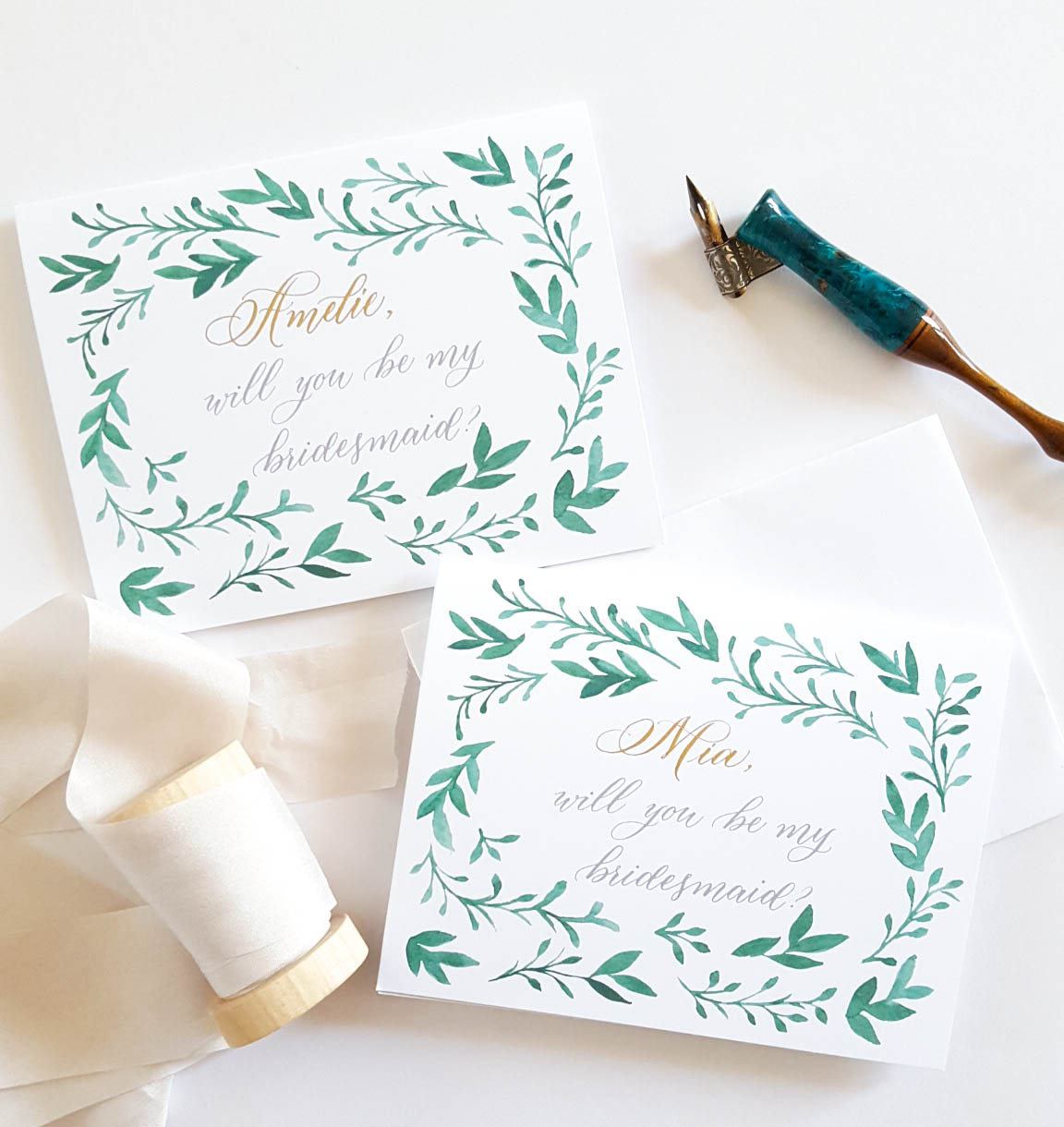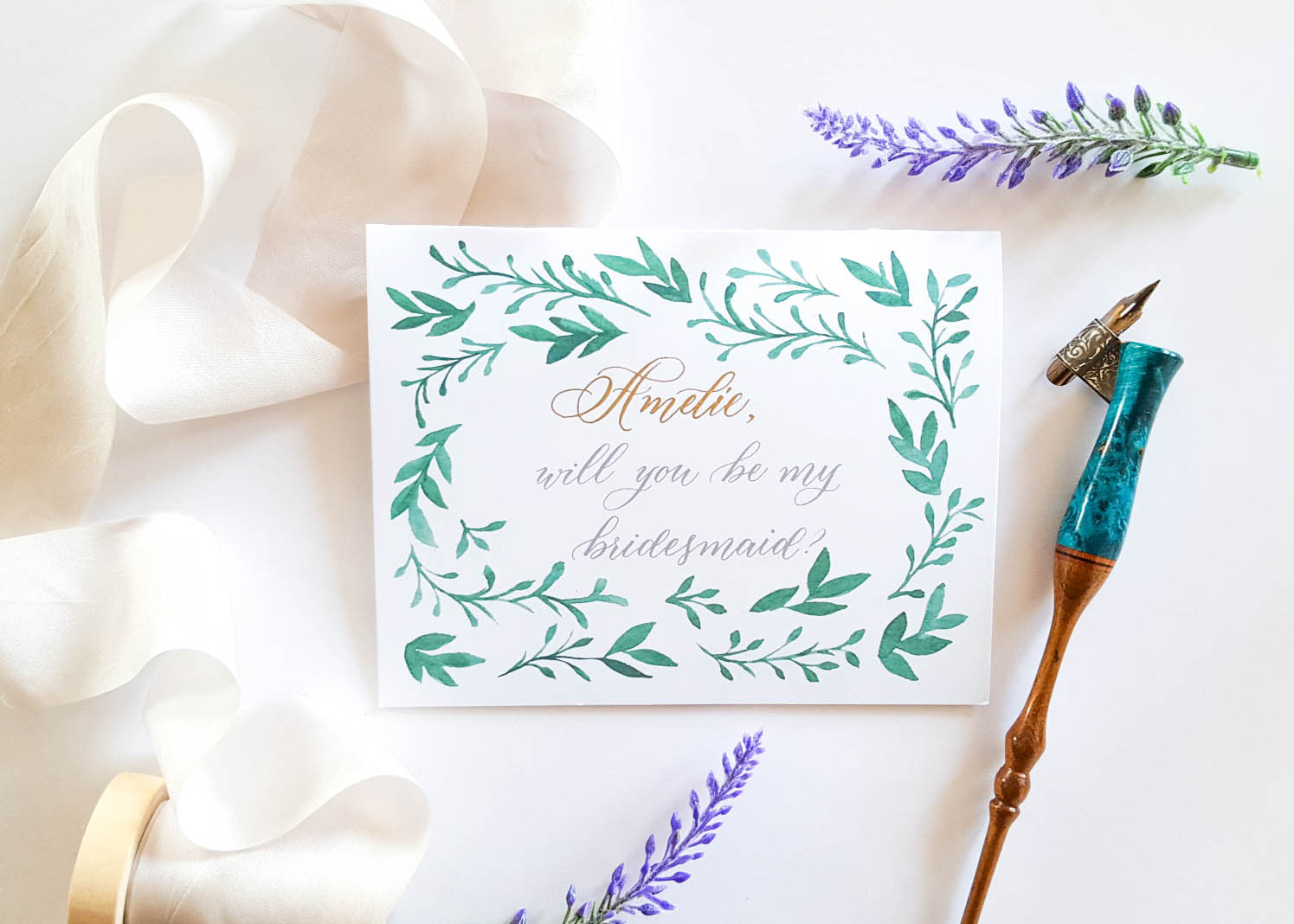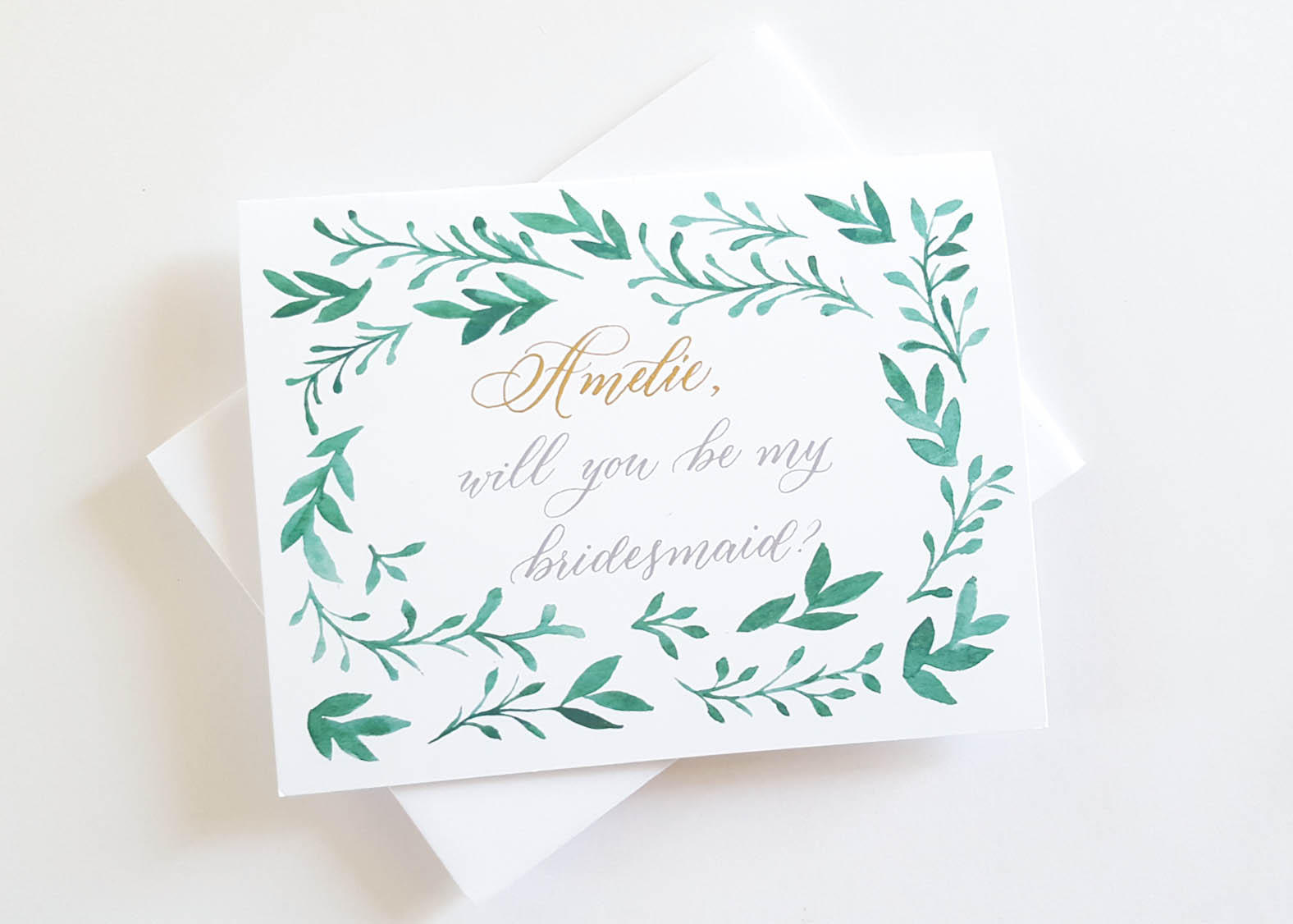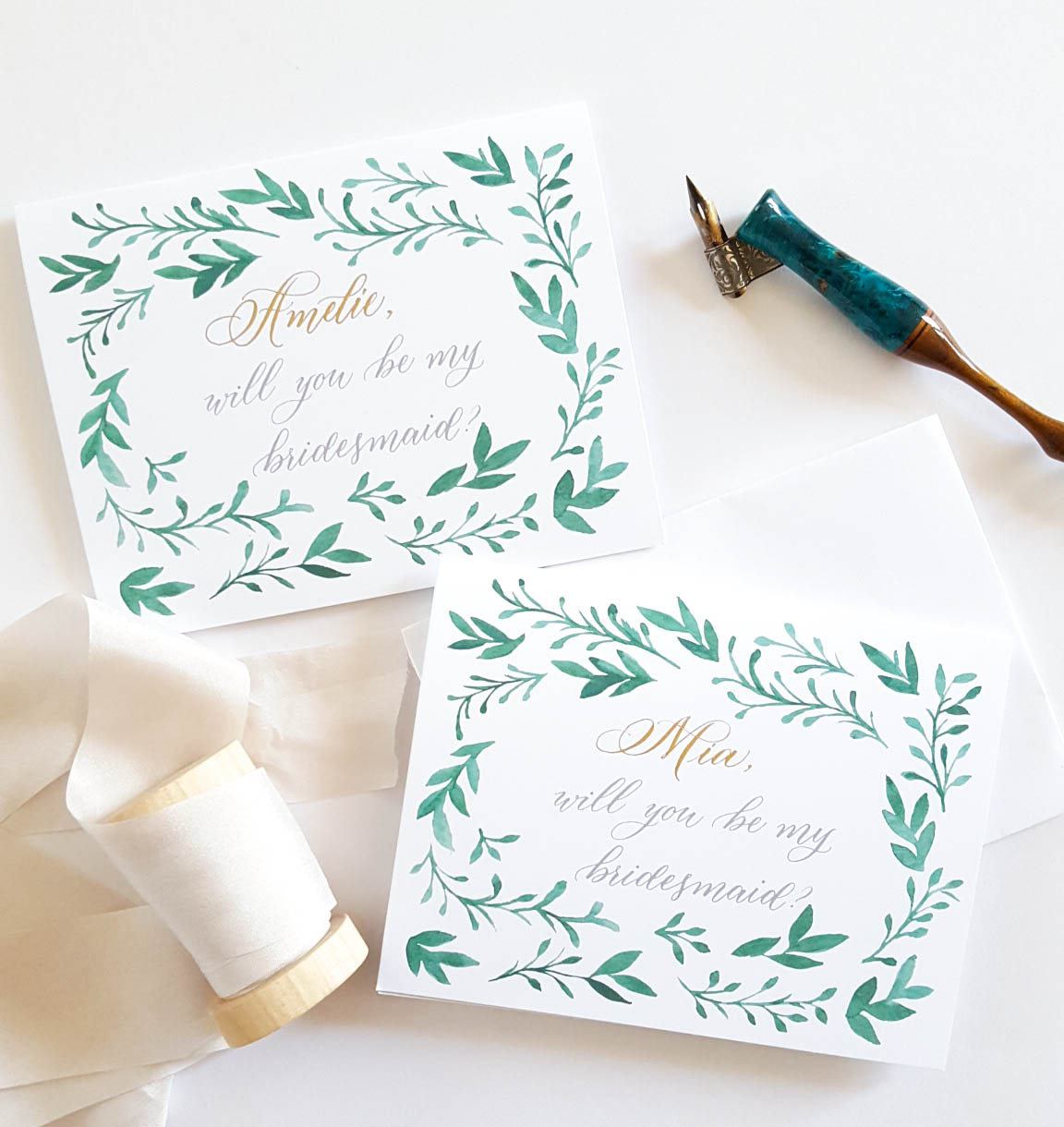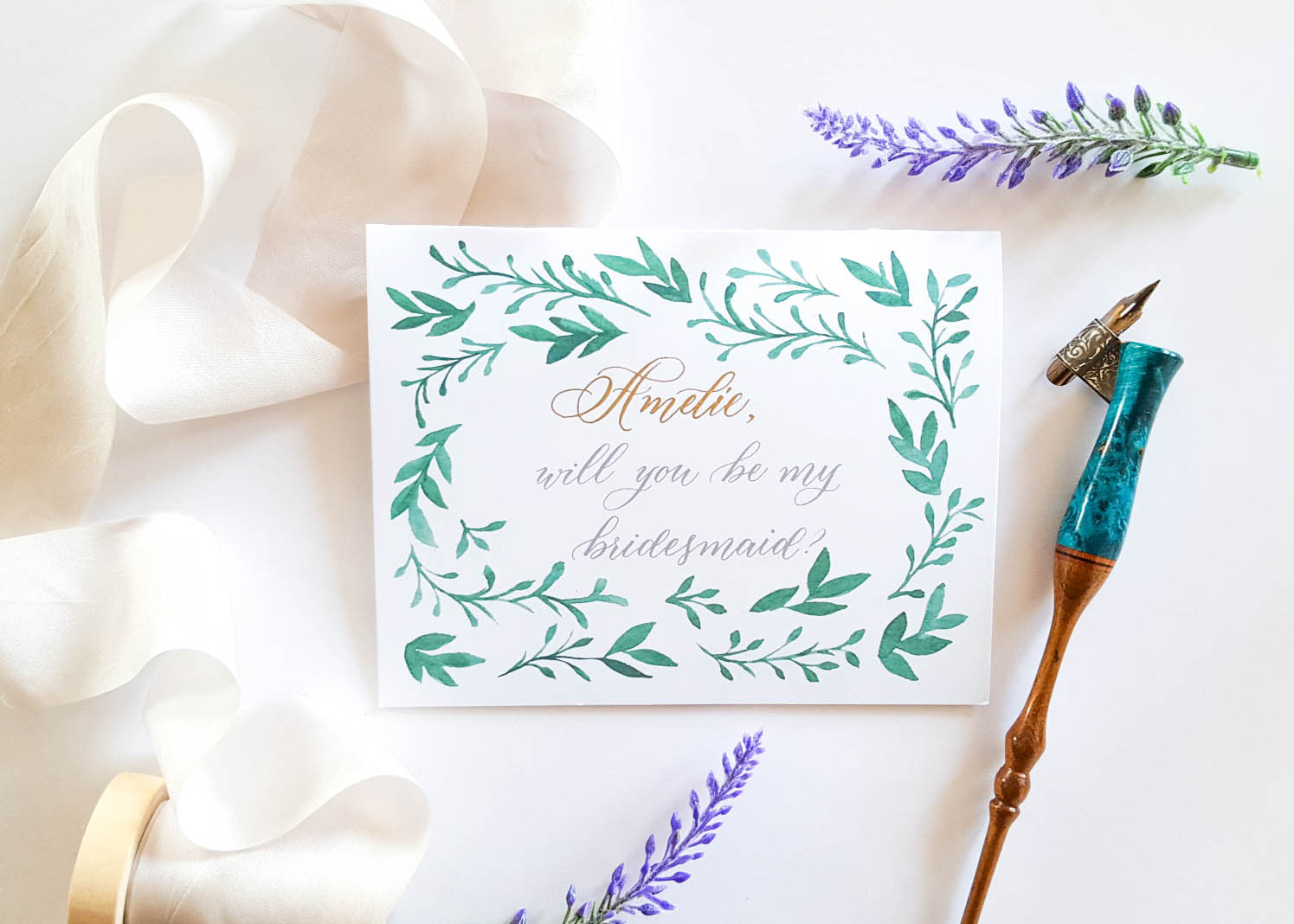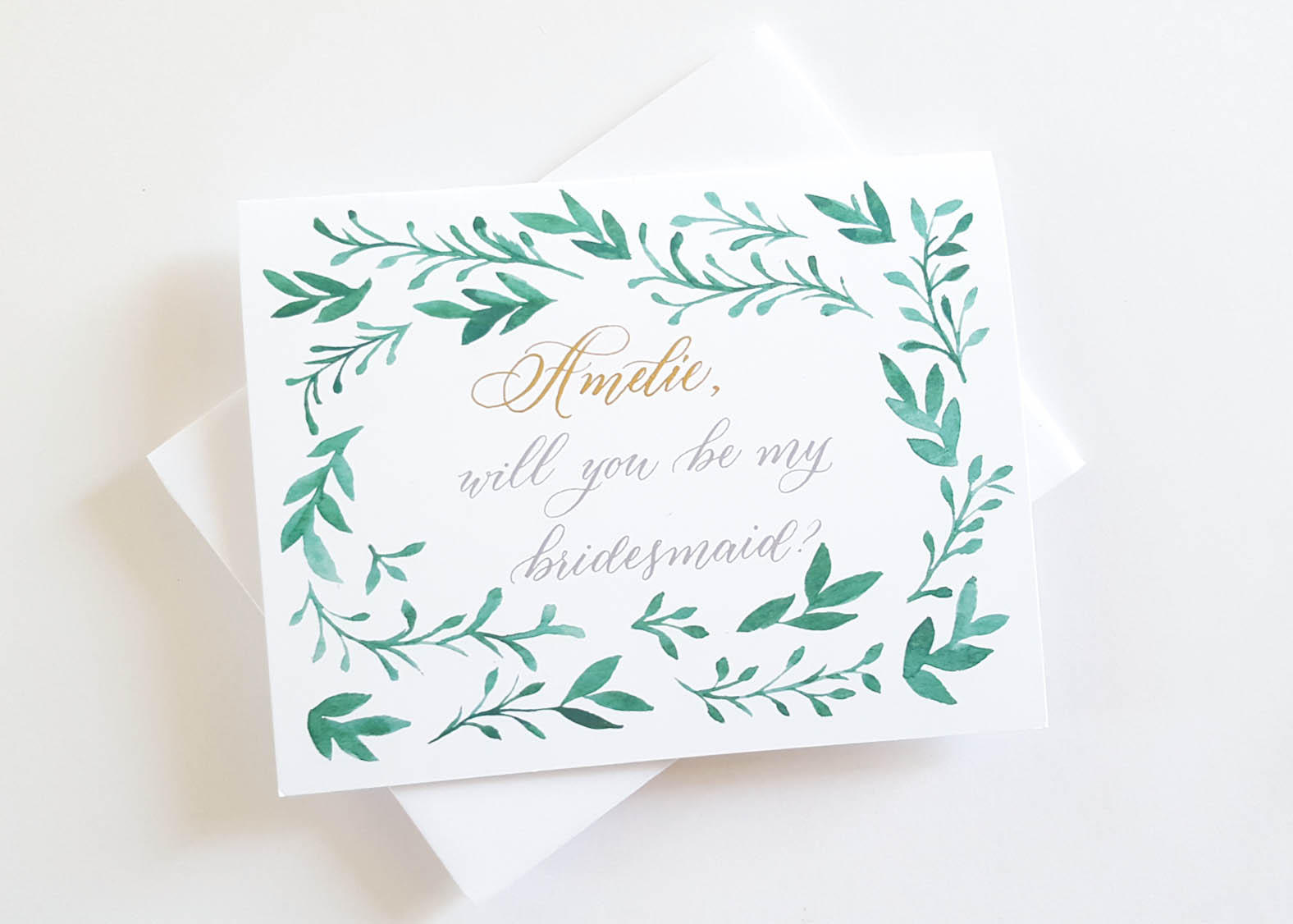 Bridal Party Proposal Cards
A2 botanical style cards, personalized with gold calligraphy.
The cards are digitally printed and the names are handwritten in gold ink.
These cards are customizable for your entire bridal party! We can create cards for your maid of honour*, matron of honour*, flower girl, or junior* bridesmaid.
We can also add the name to the envelope for an additional CAD$1.50.

*'Honour' and 'Juniour' are spelled with a 'u' in Canada :) but we do have the option of dropping the u! I'll base the spelling on the shipping location provided at checkout.