Envelope Calligraphy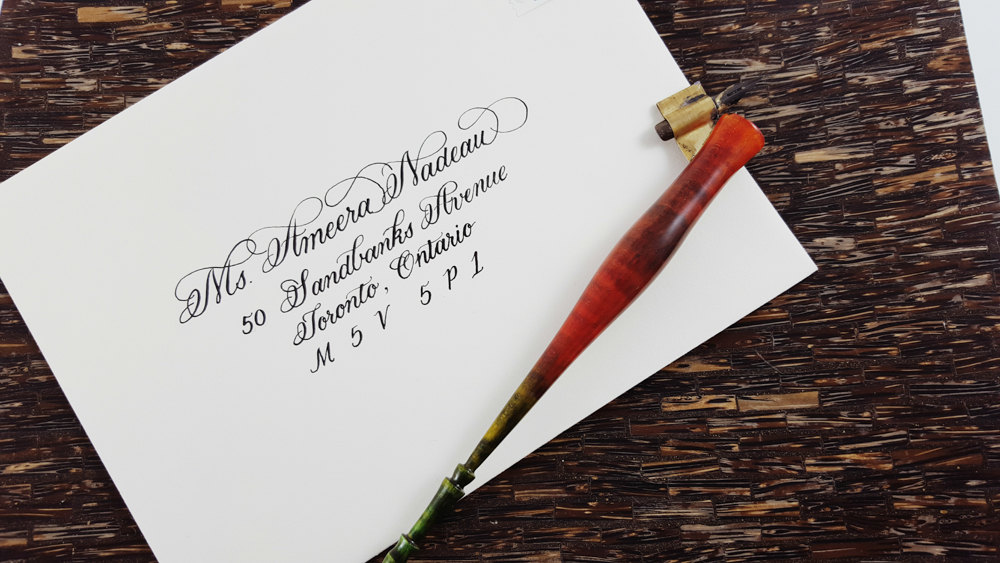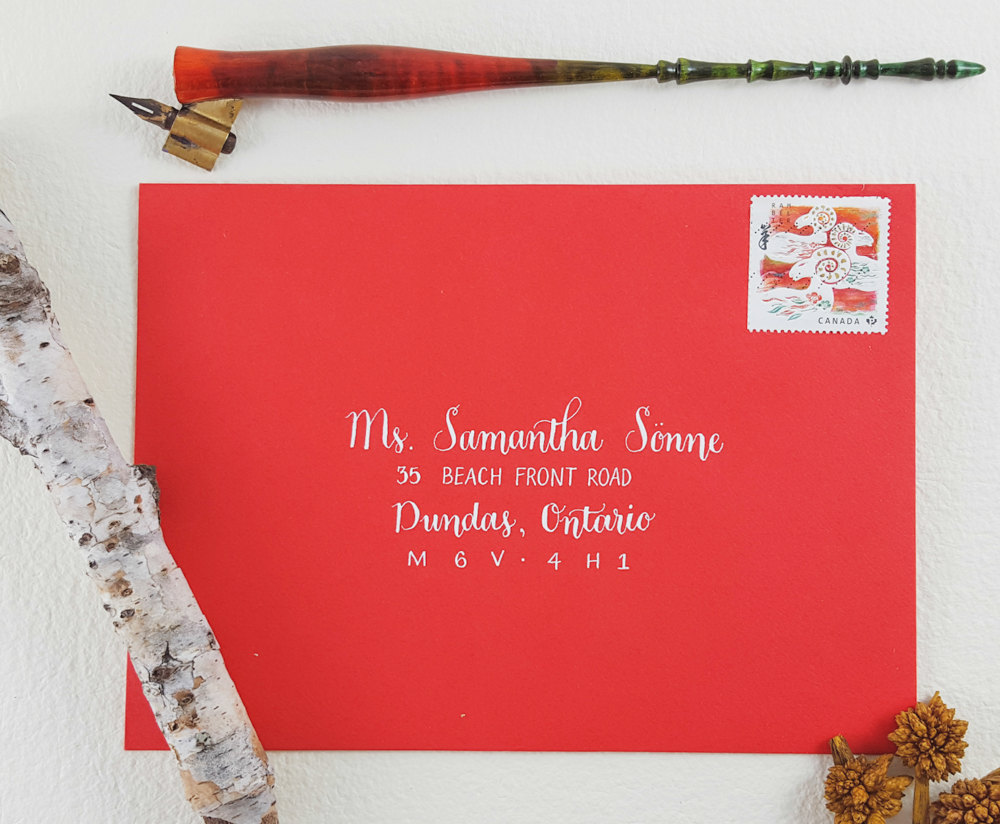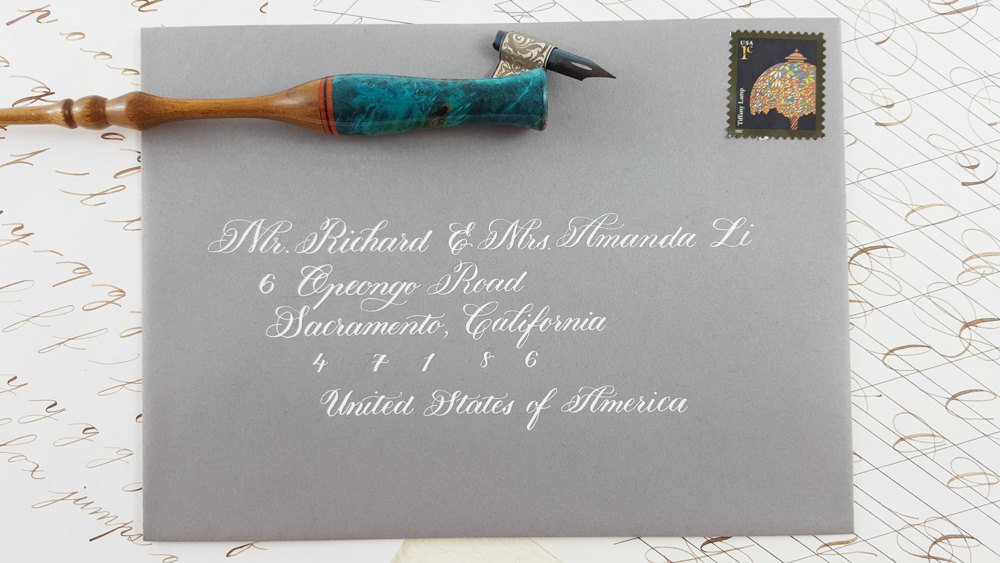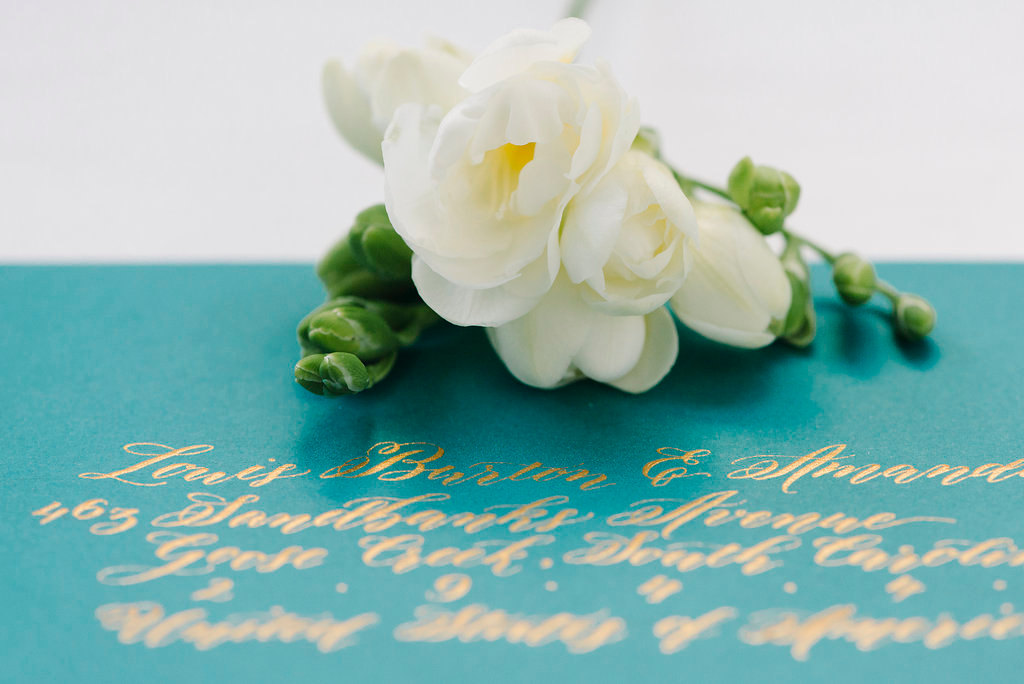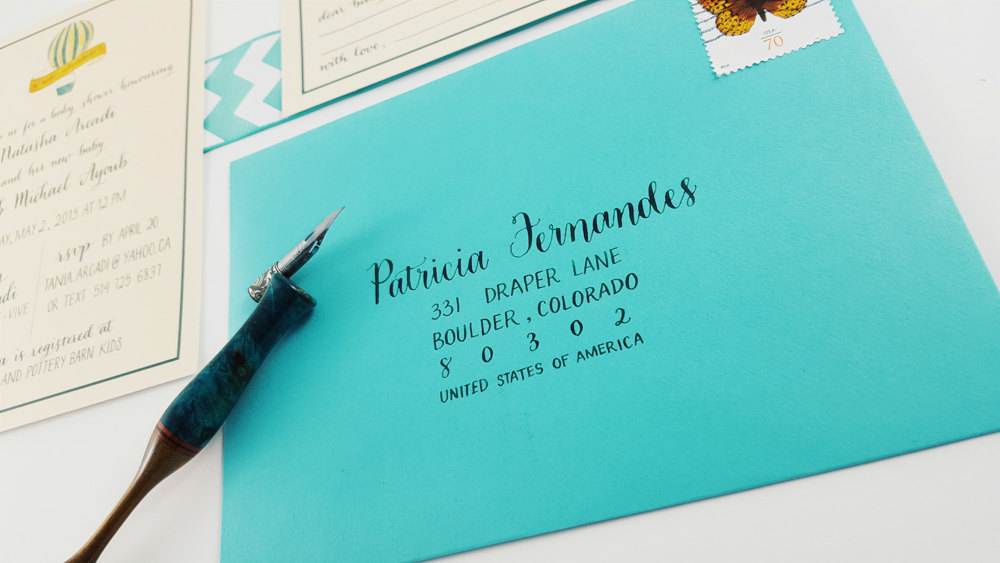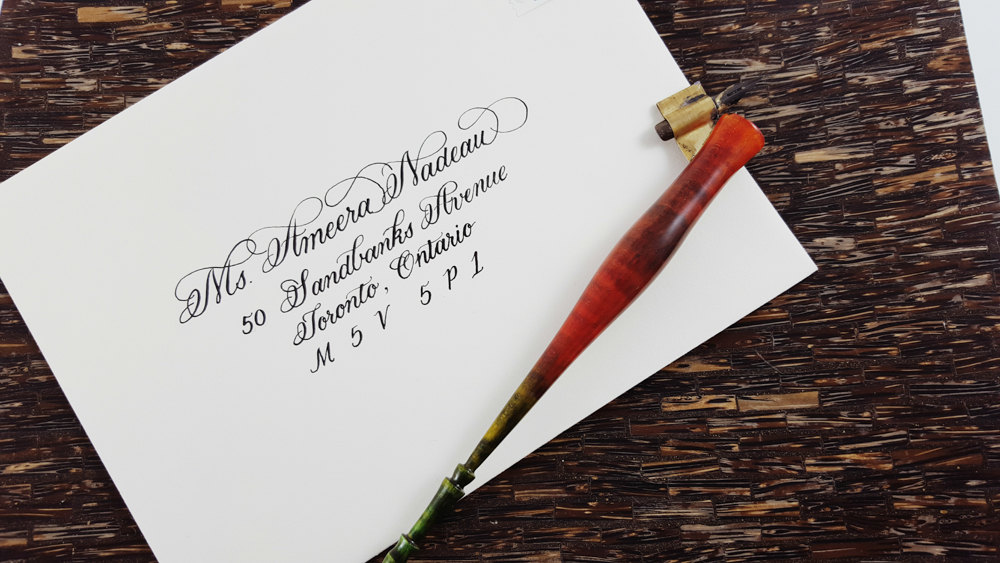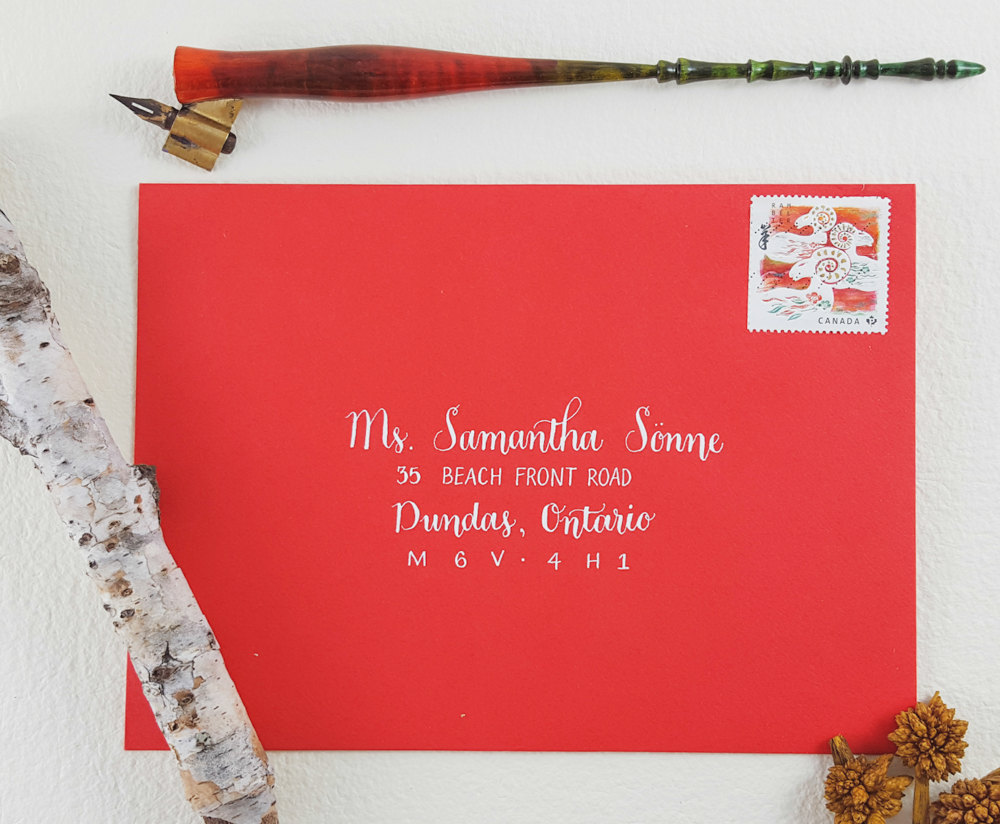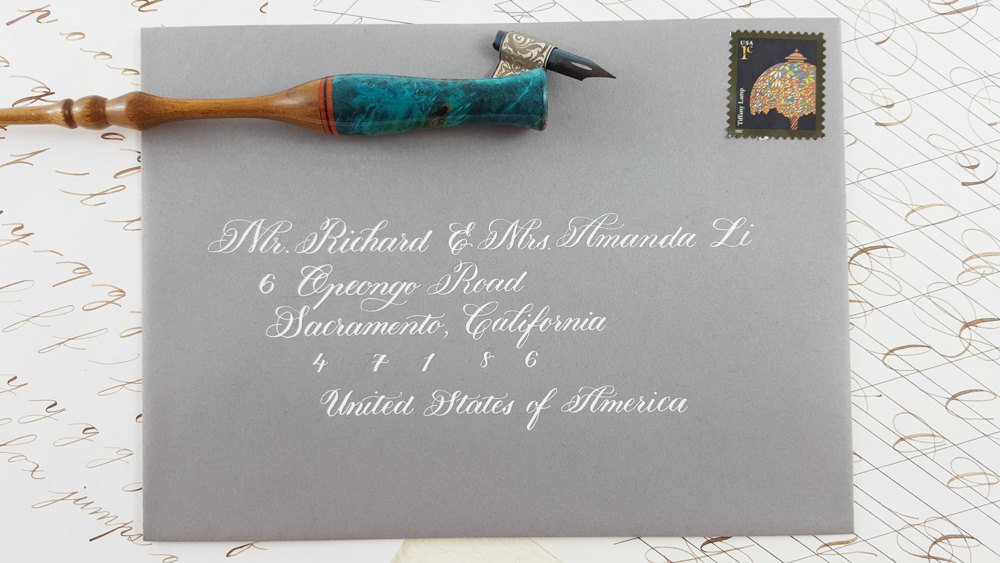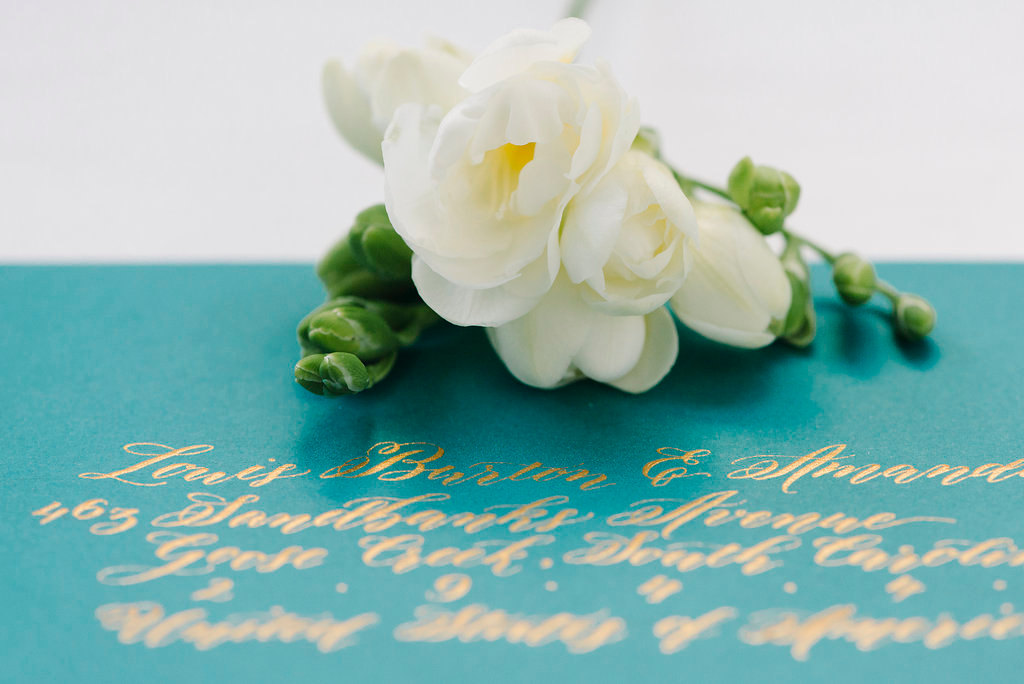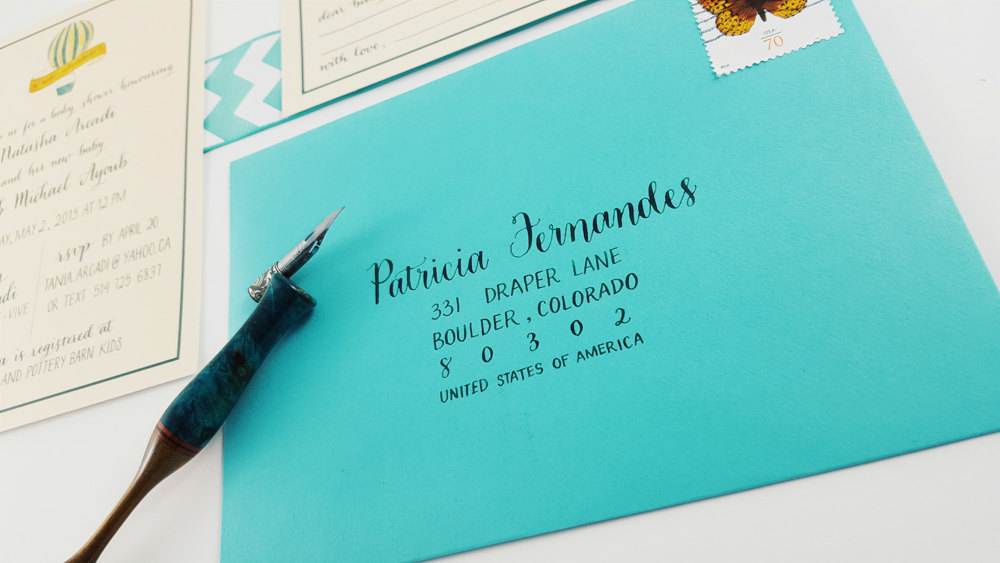 Beautifully addressed envelopes that can be customized for your event!

The pictures are examples of the endless options for ink colours, paper, and calligraphy styles.

Prices start at CAD$3.00+ per envelope (calligraphy service only, name + address- 3 lines), minimum order of 25. Deposit of 50% is required to secure the date.

Please contact me atleast three weeks before your event date. I may be able to accommodate tighter timelines, but it's not guaranteed- Message for details! :)

I also provide many other customized calligraphy services, including place cards, seating charts (on chalkboards/mirrors), event signage! Please contact me or check out the pricing page for more info.