It's hard to believe that this is the first blog post of 2017! It's been a busybusy year, but we are back to fill you in on all of the interesting projects we've been working on, plus so much more!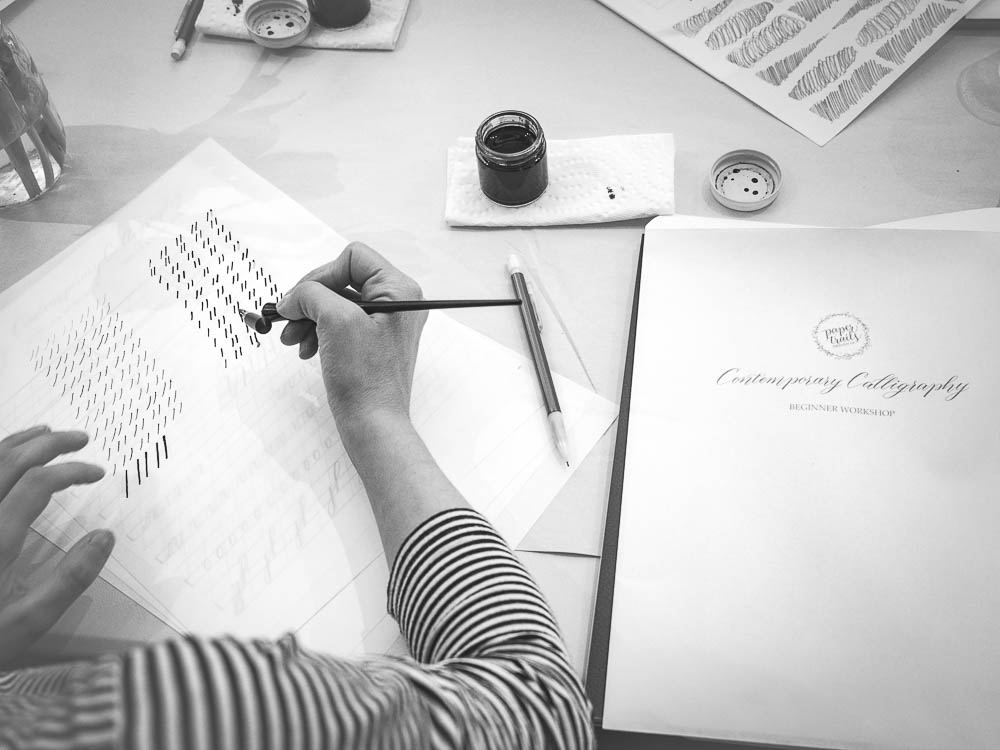 The year started off with a bang, with the introduction of our calligraphy workshops back in January to help people learn the basics of calligraphy, incorporating traditional learnings into a modern style. I had been repeatedly asked by friends and customers whether I taught calligraphy, and was surprised at their level of excitement to learn this art form. I figured I could convey my own learnings over the past few years, so I set up some classes to teach the basics. This turned into 8 sold out workshops! After such an overwhelmingly positive response and turnout, I'm so excited to announce that I've just released a new list of dates for summer workshops. To all of my attendees this past winter and spring, thank you for coming and for your amazing energy and enthusiasm! Teaching all of you was so enjoyable and I can't wait to get the summer classes rolling! It continues to amaze me how many people are interested in practicing calligraphy as well as some of the skilled talent that's come out of these workshops.
While most of the spring and summer has been spent on wedding projects, we've also been able to attend a few shows across the city. You may have seen us at the Blossom and Bloom Show at Union Station back in May, showcasing greeting cards and the debut of our new stamps and cake toppers.
This Sunday, July 16, you can find us at the S U M M E R Post Market at 5 Brock Ave in Parkdale. Be sure to come and visit our booth! We'll be showcasing our new stationery products, quotes and cake toppers alongside greeting cards and free calligraphy, of course!
All in all, 2017 has been a milestone year for Paper Trails Design Co. We reached 2,600 followers on Instagram and expanded our product line to include cake toppers and address stamps. A lot of work goes into figuring out the process and supplies for each product, so it's been pretty amazing to see it all come to life. I'm also currently working on some exciting new products, which I plan on introducing this fall. Be sure to stay tuned!