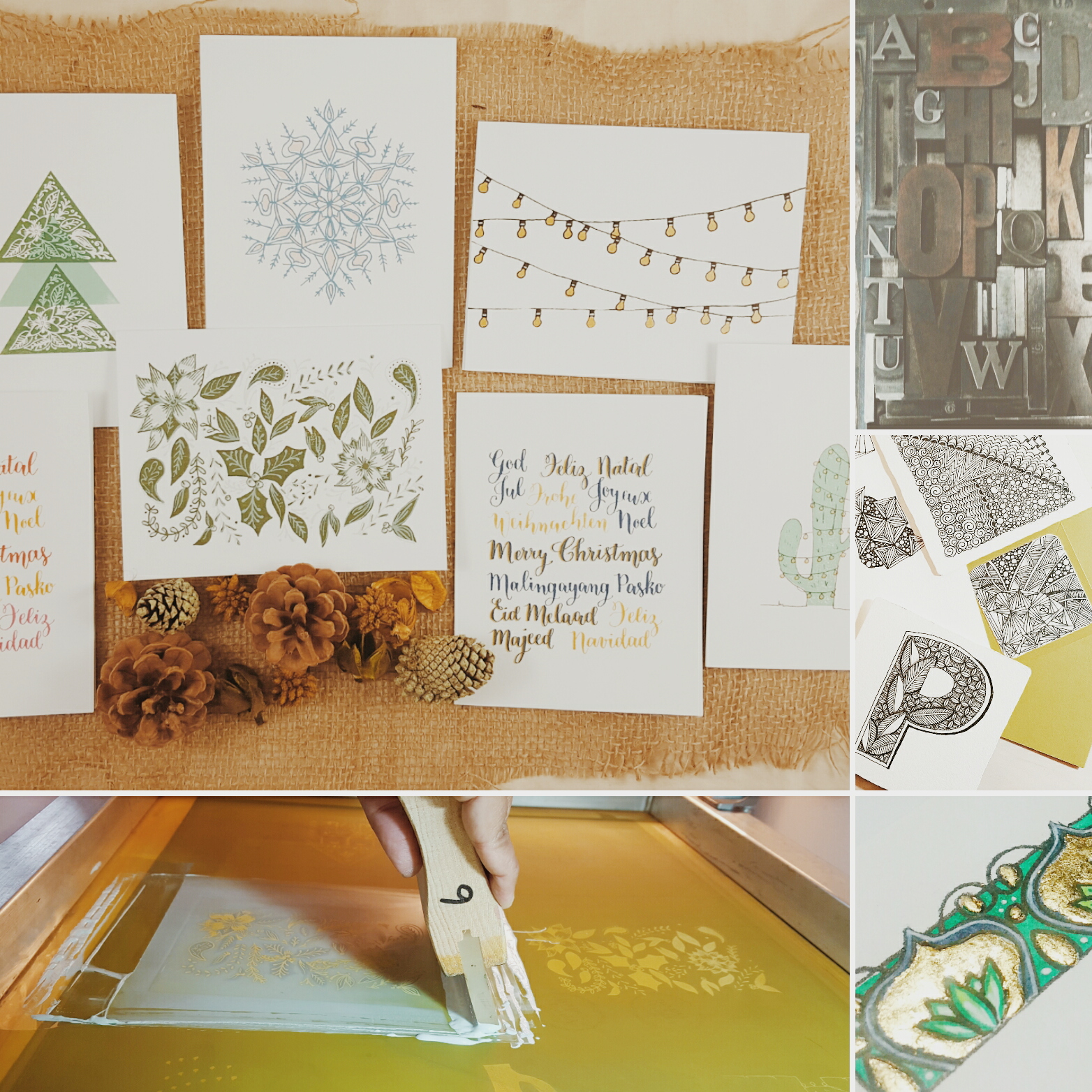 I'm finally back to the blog, and so much to share! I've just added this year's screenprinted christmas cards to my Etsy shop, and there will be  a post on my process of creating these cards soon!
I've been feeling fortunate lately. Every action I'm taking with my business seems to involve a huge creative and technical learning curve so that even a year into the business, everything is still feeling so new and unchartered!
There's been a LOT of learning in the past two months- I've taken a letterpress workshop at Open Studio, which was a fantastic introduction to using the Vandercook press. I recently also took 'gilding' and 'zentangles' workshops  through the Calligraphic Arts Guild of Toronto, both of which were so inspiring and fun, I'm itching to add these learnings to everything I'm working on! It's kind of wonderful that the things that inspire and excite me are also very helpful in growing my business and my level of skill.
So now that my cards are printed, I'm settling back into creative and marketing mode. There's so much that happened this summer that I have to update my portfolio...which is all good news. And speaking of good news!... I'm superexcited to announce that I'll be joining the Etsy team at the Spring 2016 One of a Kind Show in Toronto! Eeek! It's a BIGDEAL for my little business (which means for me!), and I have SO MUCH creating to do for it! I can't wait!
In the meantime, lots of things to cross off that to do list...and so it continues. With the intermittent bursts of creative energy, and thrill of being my own boss. Yay!
xo
Pri